This article will guide you through activating your user seat.
If you're brand new to Model Match you'll first need to activate your user seat and set a new password so you can access Model Match.
Once Model Match has created your user license you will receive an activation email. Inside you'll find your username (email address) and a temporary password.
Activation emails include the subject line "Welcome to Model Match" sent by noreply@modelmatch.com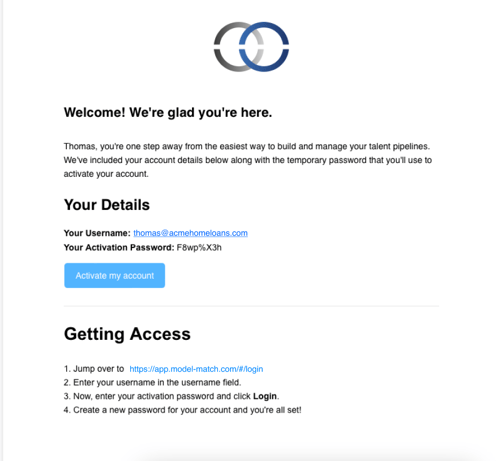 Now that you've received the activation email and you have it open, let's walk through activating your user seat.
1. Before we move on, let's highlight and copy the activation password that is included in your email.
2. Click "Activate my account" inside of the activation email.

3. You will be redirected to the Model Match login page (https://app.model-match.com/#/login). Enter your username (email address) and activation password into the appropriate fields and click "Login".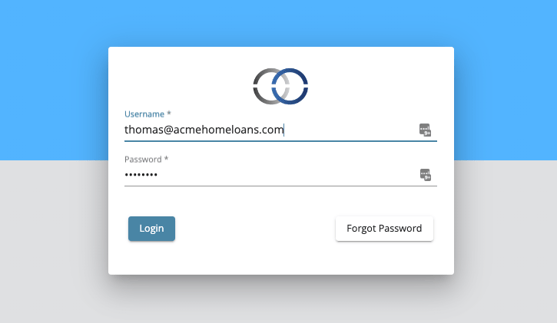 4. When prompted, enter a new password for your account and click "Reset Password".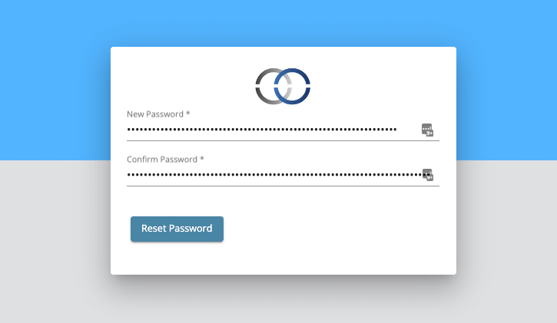 You're all set! You are now able to log on to Model Match using your new username and password.