The Model Match Pipeline Builder Chrome Extension allows you to source contacts directly from LinkedIn. This article will guide you through installing the extension.
To install the Model Match Chrome Extension, visit the Chrome Extension Store here.
1. Click the "Add to Chrome" button on the right side of the page.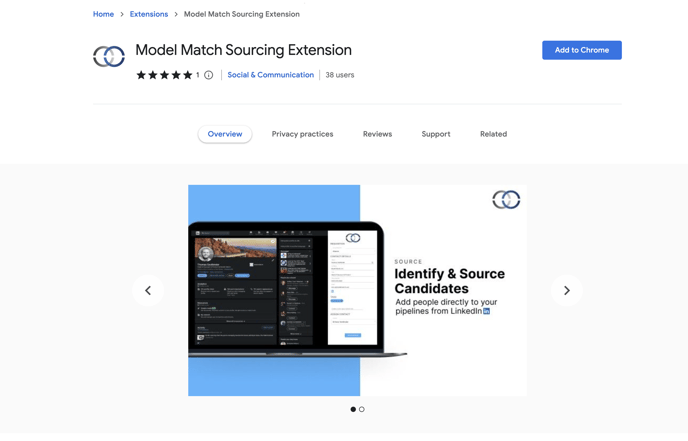 2. You'll now be prompted to confirm that you wish to add the extension to your browser. Click "Add extension" to complete the install.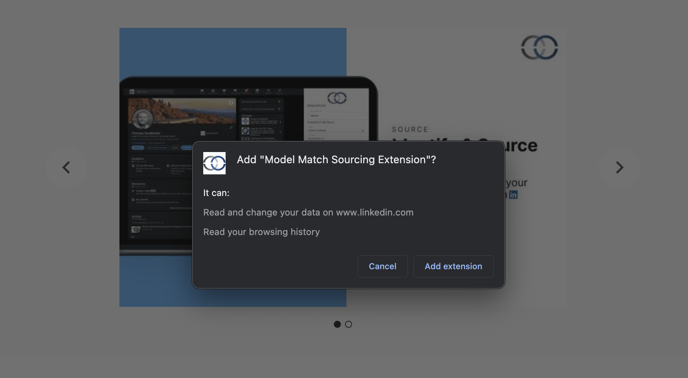 3. We recommend pinning the extension to your menu bar. This makes it easily accessible. Click the "extensions" icon in your menu bar to view your installed extensions and click the "Pin" icon next to the Model Match extension.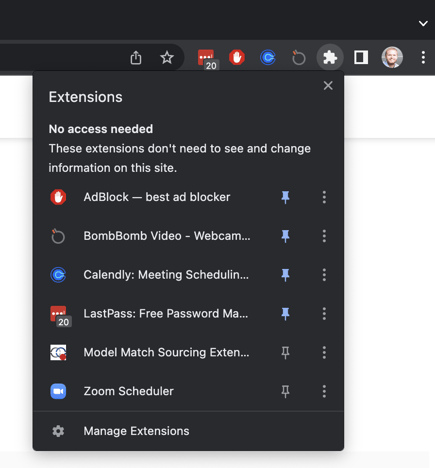 4. Let's open the extension and log in to Model Match. You may open the extension by clicking on the extension icon. You'll be prompted to login to your Model Match account.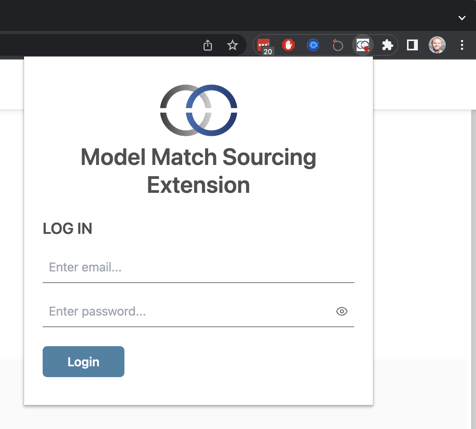 How do I source contacts?
5. Once you've successfully logged into your account, you're ready to start sourcing contacts. Let's head over to LinkedIn and open a profile.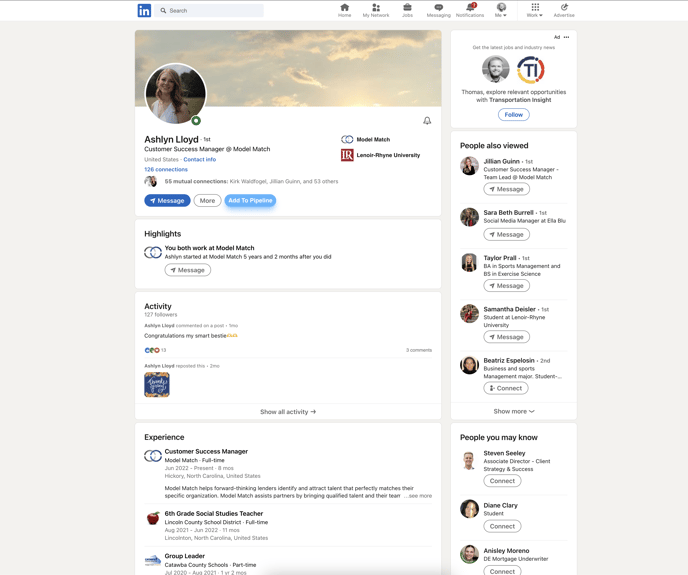 6. You'll notice you now have a "Add to Pipeline" button on profile pages. To add this person to a pipeline, let's click "Add to Pipeline". The Model Match Sourcing extension will automatically open on the right side of your page and begin to populate contact information.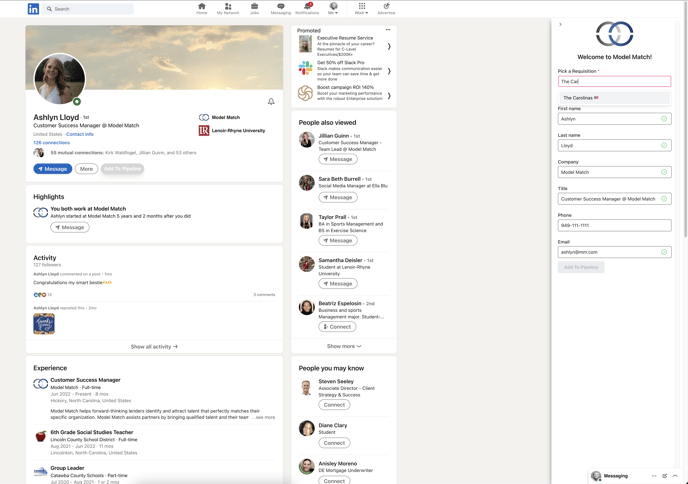 7. Before we can add this person to a pipeline, we will want to select a Requisition from the dropdown.
You can begin to type the name of the Requisition (pipeline) in this field to locate Requisitions that are not shown by default in the dropdown list.
8. We can also make any adjustments to the contact information by clicking in the appropriate field and updating the information. Once we are ready to add this person to a pipeline, let's click "Add to Pipeline" which is now available at the bottom.