Pinning filters will allow you to quickly access commonly used Filters like Name, or NMLS ID so you can get searching faster.
How do I pin a filter?
1. Let's open Market Insights and click "Settings" at the top of the Results panel.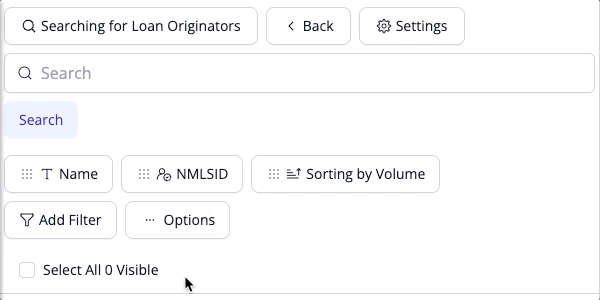 2. Now that we are on the Settings page let's scroll down to the "Table Settings" section and select "View Filters" in the "Filters" category.

3. Using the list of Filters, let's click the "Pin" icon next to each filter we want to automatically appear in our Results panel. In this case, we are going to click the "Pin" icon next to "NMLS ID" and "Name"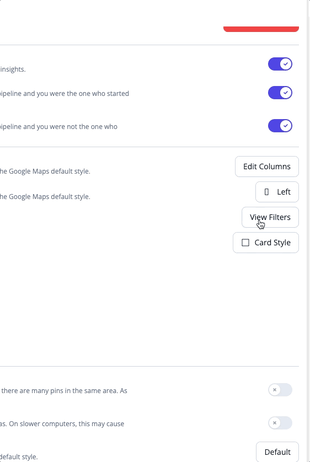 4. Great! Now, let's jump back over to Market Insights and take a look. You'll notice that we now have the NMLS ID and Name filter under our Search bar in the Results panel. We can use these filters to search for individuals by Name or NMLS ID without having to use the Search bar.
💡Pro-Tip: You may need to refresh Market Insights to view your newly Pinned filters if you don't see them right away.