Learn more about what it means to be a Tenant Leader on Model Match and determine if you have been granted access to view all Pipelines (Requisitions) on your account.
To check if you're a Tenant Leader you'll notice "Company Settings" is available on your account "Settings".
As a Tenant Leader, you will have access to the following:
Visibility into all Requisitions on your account.
Company Settings where you will be able to provide users with Delete access, Import access, and the ability to create Requisitions.
1. To provide access to specific users, click "Company Settings" from the "Settings" page.
2. Click on each User from the list to access that user's permissions. You will use the "Enable" and "Disable" options to enable or disable specific permissions.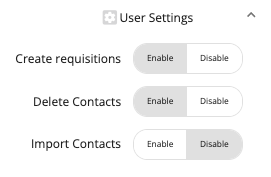 While you will gain access to all Requisitions on your account, your visibility will be limited to Requisitions and Contacts including contact history. You will not gain access to individual To-Dos on the main activity page. To gain access to the main activity page you will need to be explicitly assigned to the Requisition.
How do I assign myself to a Requisition?
As a Tenant Leader, your visibility will also provide you access to assign yourself to Requisitions.
1. Open a Requisition that you are wishing to assign yourself to
2. Click the "Team" tab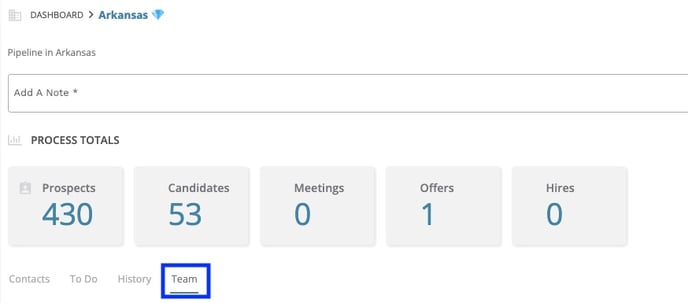 3. Click "Add User to Team"
4. Now just select yourself from the dropdown list and click "Save".

That's it! You are now assigned to the Requisition!